Short nails are versatile and can be just as beautiful and stylish as long nails. While long nails are often associated with intricate designs and bold colors, short nails can be just as stunning with the right design.
Short nail designs for women have become increasingly popular in recent years, with a variety of options to choose from. From simple, minimalist designs to intricate patterns and bold colors, short nail designs offer a wide range of options for women looking to express their personal style.
Whether you prefer a classic French manicure, a bright and bold color, or a unique design, there is a short nail design that will suit your taste and personality.
In this article, we will explore some of the most popular and stylish short nail designs for women to wear.
1. Simple White Heart Short Nails
Simple white heart short nails are a cute and classic nail design that can add a touch of charm and sweetness to your look. The design features a simple white base with a small heart accent on one or more nails, usually in a contrasting color.
The minimalist nature of this design makes it perfect for those who prefer a more subtle and understated look, yet still want to add a touch of personality to their nails.
2. Blue French Tip Nails
Blue French tip nails are a fun and stylish twist on the classic French manicure. This design features a light clear polish as the base color, with the traditional white French tip accent in blue.
This fresh take on the classic look is perfect for those who want to add a pop of color to their nails while still maintaining a classic and elegant look.
Blue French tip nails can be easily dressed up or down, making them a versatile choice for any occasion. Whether you prefer a matte or glossy finish, this design can be customized to fit your personal style.
3. Natural Short Nails
These natural short nails are perfect for when you want to make a subtle statement with your manicure. Natural short nails provide a minimalist look that won't overpower an outfit, and can easily be dressed up or down depending on the occasion.
4. Short Square Short Nails In Pink
5. White Classic French Nails
6. Royal Blue Short Nail Design
7. Dainty Luxury Pearl Nails
8. Minimalist Black White Nails
9. Short Square Classic Nails
10. Nude Milky Nails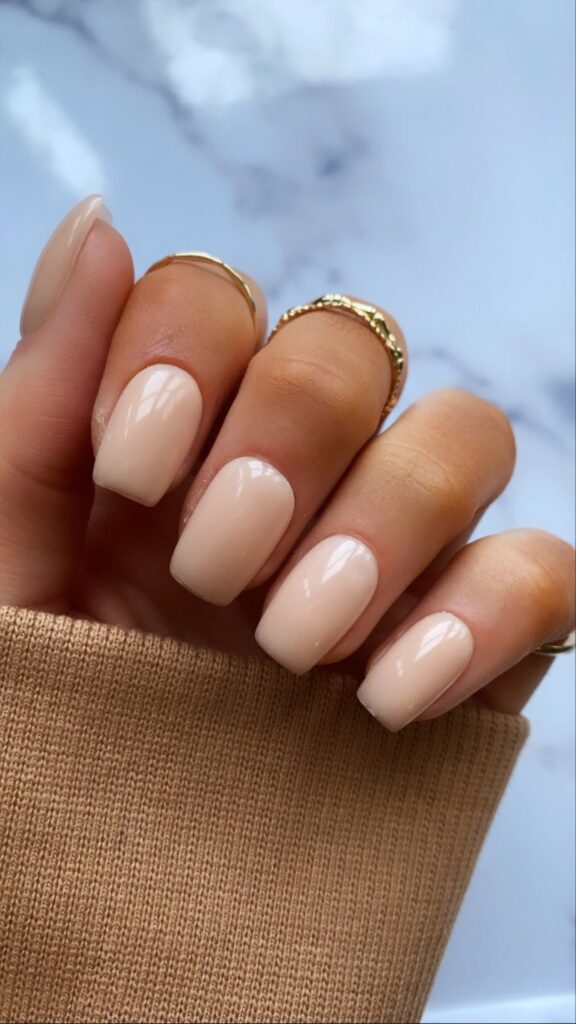 11. Neon Pink Croc Short Nails
12. Nude Marble Short Nails
13. White Short Nail Design
14. Glossy Red Nails
15. Colorful Rainbow Short Mani Nails
16. Soft Pink Short Nail Wrap
17. Green Flower Short Nail Art
18. Short Pastel Nail Designs Wraps
19. Moon Nails
20. Spring Floral Nails
21. Flutter in the Stars Short Nails
22. Monochrome Squiggles Nails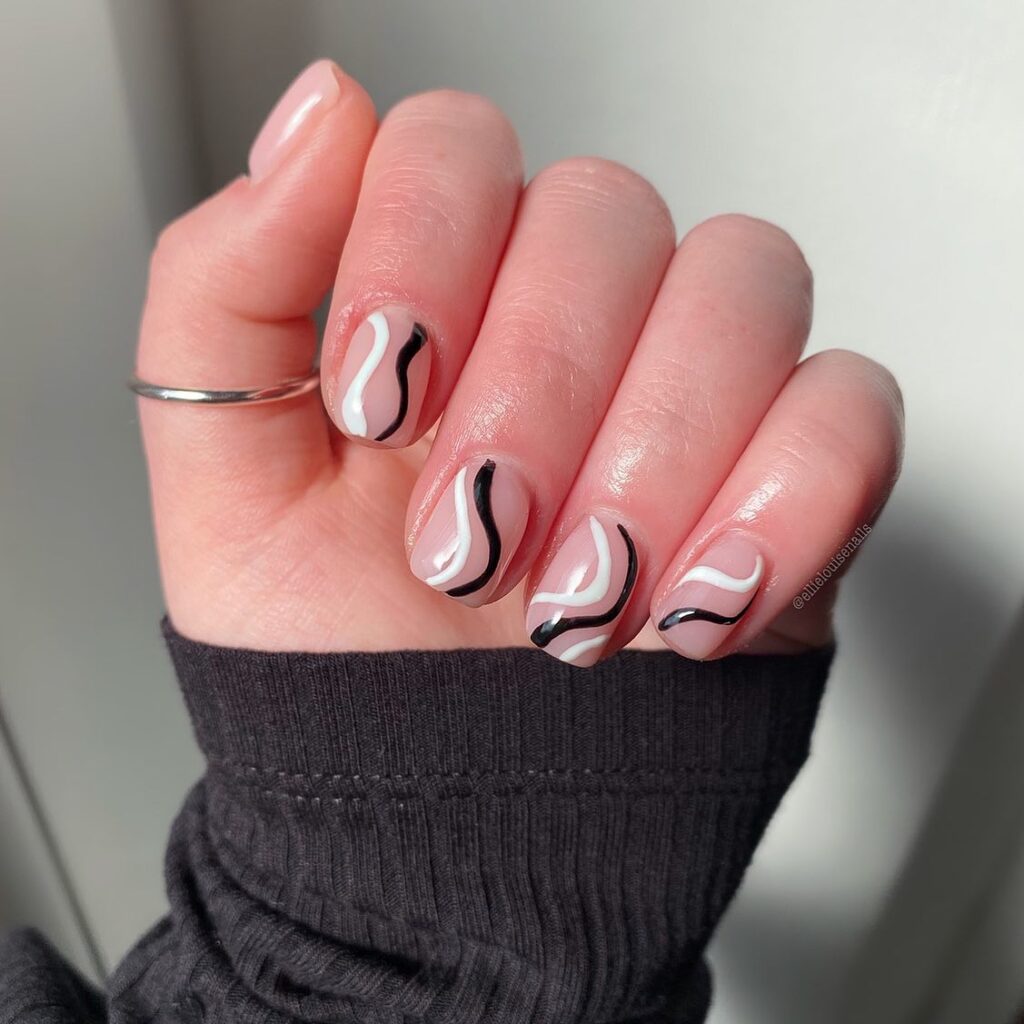 23. Patchwork Heart Nails
24. Bottega Short Nails with Dots
25. Neutral With Hint of Sparkle Nails
26. Short Nails with Black and White Mini Hearts
27. Paint By Naptime
28. Celebration Short Nails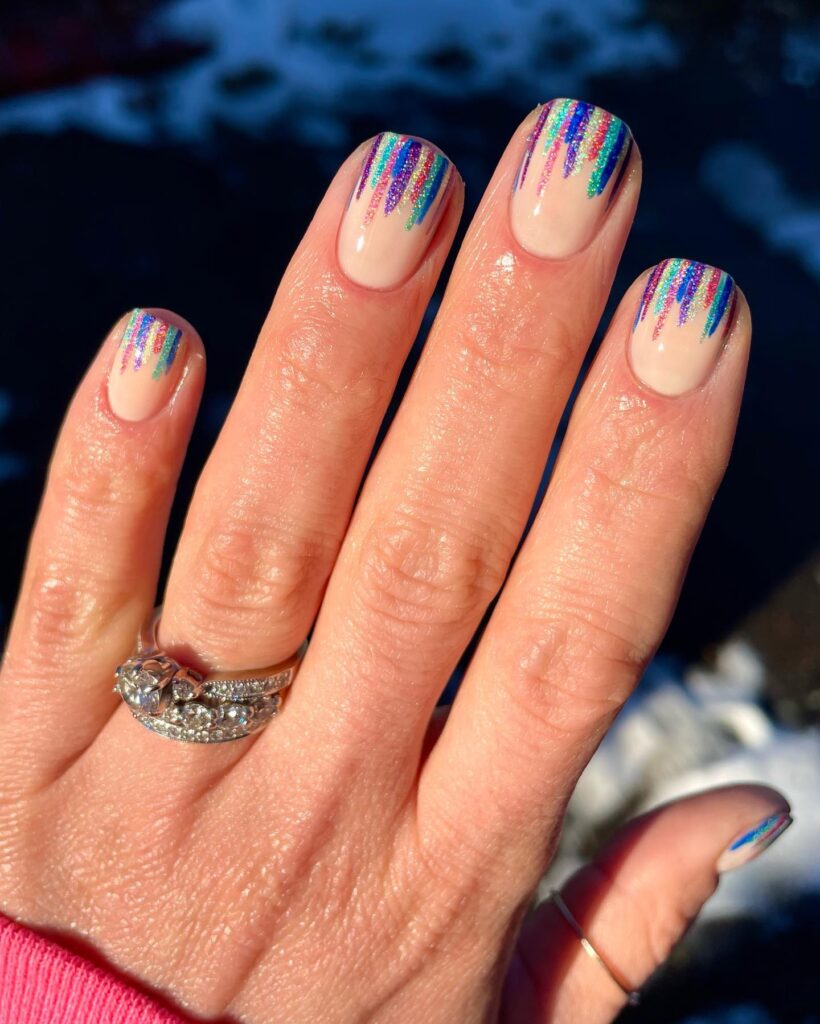 29. Lava Jam Short Nails
30. Easter Egg Stencil Nails
31. Reversed French Nails
32. Layered Heart Short Nails Design
33. Easter Egg Short Nail Designs
34. Milky Short Nails and French Tips
35. Summer Sky Short Nails
36. Abstract Nails
37. Gold Studded Nails
38. Spring Easter Nails With Flower Design
39. Summer Smoke Short Nail Design
Wrapping Up Short Nail Designs
Overall, short nails designs offer a tasteful blend of versatility and trendiness. From bold geometric shapes to soft pastel shades, the options are endless when it comes to creating unique looks for any occasion.
Whether you're looking for an everyday subtle look or more daring nail art, short nails can be customized to fit your style. With its minimalistic approach and easy upkeep, short nails are a great way to get the perfect look that is sure to turn heads.