Summer is finally here and we're getting ready for brighter clothes especially bright nails for the summer.
Planning your summer nail designs ahead is what we all do getting ready for beach days and summer night parties.
Summer is all about fun and we can't have fun without getting our summer nails done recreating one of the trending summer nail designs on socials.
Not only this, your summer nails will reflect your mood which is why a lot of girls choose bright summer nail colors to bring the sunshine to their lives.
From bright summer nails, to short neon summer nail designs, to colorful summer nail designs, you'll end up with the cutest summer nail designs for this year to upgrade your manicure and take it to the next level.
1. Baby Blue Swirls Summer Nails
2. Blue Nail Designs
3. Pink Nails With Flowers Summer Nail Designs
4. Mix Matches Nails
5. Sweet Pink Mate Nails
6. Miley Blue French Yellow Smiley Summer Nails
7. Wet Drop Nails
8. Rainbow Summer Nails
9. Pocket Full of Sunshine Nails
10. Pastel Nail Set
11. Neon Marble Summer Nails
12. Bright Colored Summer Swirls
13. Abstract Summer Nails
14. Summer Swirls
15. Glittery Summer Nails Tips
16. Pink Swirls for Summer
17. Short Neon Summer Nails
18. Long Pink And GreenSummer Nail Design
19. Banana With Leopard Nails
20. Funky Summer Nails
21. Tennis Ball Green Nails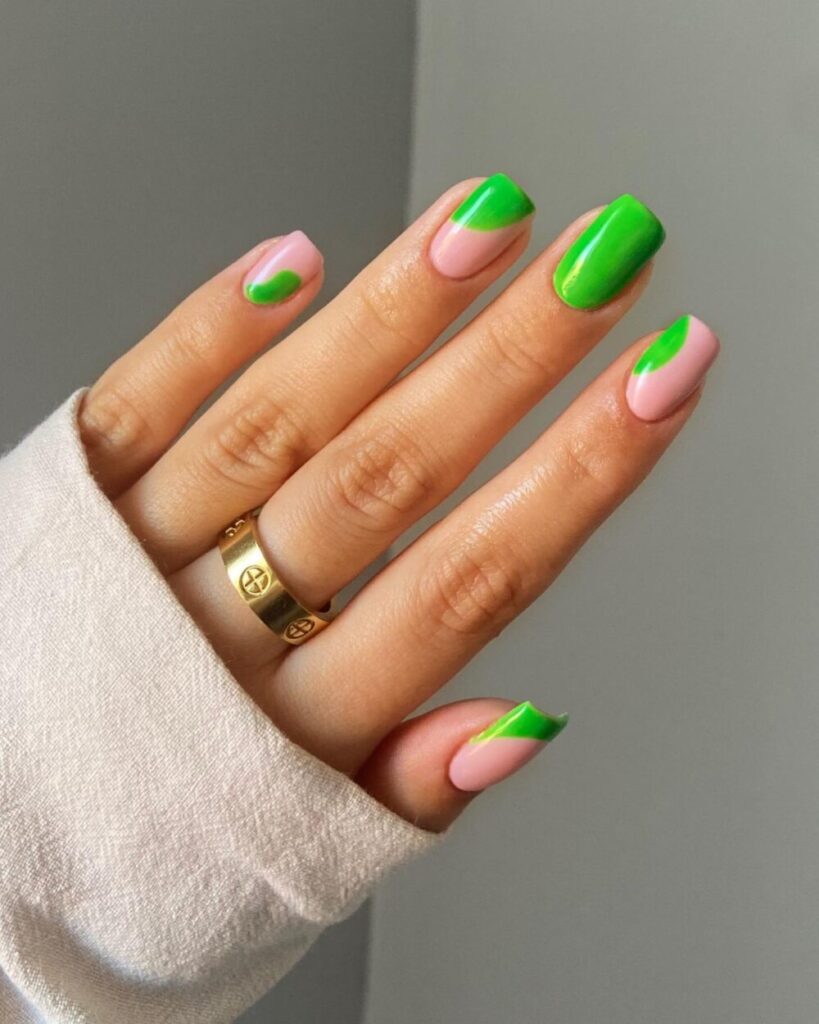 22. Ocean Waves Summer Nails
23. Half Moon Fruit Nails
24. Ombre Matte Summer Nails
25. Fairytale Nails
27. Summer with Glittery Swirls
27. Vibrant Summer Nail Designs
28. Lemon Nails
29. All Shades of Pink Nails
30. Summer Nail Colors
31. Summer Florals
32. Summer Holidays Vibes
33. Cosmic Cherry Summer Nails
34. Blue Summer Nails with Flowers
35. Butterfly Summer Nails
36. Orange Dream Summer Nails
37. Bright Summer Nails
38. Matcha Spring Nails
39. Mint Green Tips Pretty Summer Nails
These Were The Best New Years Eve Nail Designs You Can Find This Year