I absolutely love good food, however, with good food can come a hefty grocery bill. The easiest way for us to save money and reduce our grocery bill is by using our crockpot.
Very few kitchen tools can outdo the money and time-saving benefits of a crock pot. We use our crock pot regularly every week. If you are looking to reduce your grocery budget check out these quick and delicious crock pot dinners that are sure to please. Frugal money-saving meals don't always have to be boring check out my ideas below!

Fall is a busy time but also the perfect time to use your crock pot. If you are looking for a crock pot (slow cooker) that will do the trick we really like this one, its portable with a secure lid to take with you anywhere you go.
RELATED:
Crock Pot Dinner Spaghetti
Source: Life Should Cost Less
When I was young my mom would always make the best spaghetti. She would simmer her homemade sauce all day with the best veggies and herbs. Lately I realized how easy this could be done in a slow cooker. This recipe from Sara at Life Should Cost Less is budget-friendly and delicious.

Crock Pot Beef And Broccoli
Source: Well Plated

One of my absolute favorite cuisines is Asian. The balance of hot, sour, salty and sweet is where it's at for me. This crock pot dinner of beef and broccoli from Erin at Well Plated is affordable and super easy to make. There is nothing better than Asian take out at home.

If you don't have broccoli you can substitute it with a veggie you have on hand.
Chicken Taco Crock pot Dinner
Source: My Fearless Kitchen

On busy days, chicken tacos are our easy go-to meal because the ingredient list is so small and prep time is next to nothing.

Chicken Tortilla Soup

Source: Dinner At The Zoo

If you know me you know how much I loooove my soups. I love the versatility of soups and being able to make them in large batches and freeze a portion for another day. This amazing crock pot chicken tortilla soup is great because it's healthy cheap and filling.
The Best Slow Cooker Vegan Chili

Source: Happy Kitchen Rocks

It's hard to believe that this wholesome chili is vegan! This hearty meal is nuturious and comforting for the fall season. Frugal meals can be so good.

The best part of this recipe is
It's full of flavor and super delicious
It's packed with nutrients and protein
It's healthy and low in calories
You can customize it depending on what you like and have in your fridge
Crock Pot Pork Roast
Source: Butter With A Side Of Bread
I love putting a pork roast in the crockpot on Sunday morning and having a delicious meal with next to zero prep. This fall apart tender pork with a flavorful gravy is delicious and is made with simple ingredients you probably already have in your pantry.

Crock Pot Meatless Lasagna
Source: Don't Waste The Crumbs
Don't get me wrong I love meat. But when I am trying to save money meat can be a killer to my grocery budget. To offset this, I serve a meatless main dish to help stretch our budget, like this slow cooker meatless lasagna is perfect for those "meatless Mondays".
Crock Pot Stuffed Pepper Recipe
Source: Spend With Pennies
This is delicious and really easy to put together. You can use ground beef or turkey in this recipe. Chop up any veggies you have in the fridge and throw them in this recipe
Crock Pot Potato Cheddar Soup

Image credit: Gimme Some Oven

Who doesn't enjoy a comforting and creamy soup? This soup is made a bit healthier by avoiding heavy cream- Yay! It requires less than 20 minutes of prep time (mostly just chopping those potatoes), and it's wonderfully wholesome and delicious.
Slow Cooker Chicken Fajitas
Source: A Clean Bake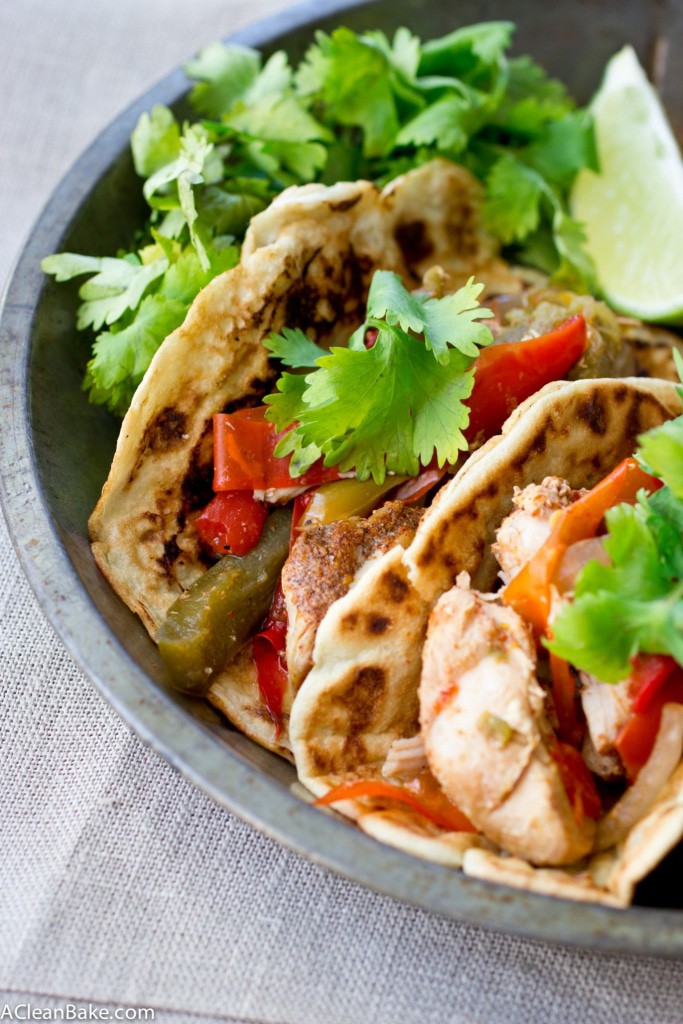 Crock pot chicken fajitas make a fast and easy meal with minimal prep. Fajitas are one of my favorites, and I am NOT a Mexican restaurant kind of person. I love fajitas because of the fresh colorful ingredients, adding a bit of lime and cilantro makes them absolutely perfect.
RELATED:
---
There you have it 10 of my favorite crock pot dinner recipes. Don't forget to pin this post to revisit all the amazing recipes!