Saving money can be tough. But what if you decided to invest your spare change every time you spent money? By putting your spare change into a savings account you are investing in yourself, and your future.
If you are new to apps that round up purchases like Acorns. Hang tight because you're about to get a detailed Acorns App Review that will help you see how easy it is to use an app that rounds up purchases and puts it into savings can actually be.
This article may contain affiliate links, full disclosure here
What Is The Acorns App And Is It Worth It?
The Acorns investment app was founded by a father and son team in August of 2014. Their goal in creating this investment platform is to encourage everyone including beginners to start investing by making it easy and removing the intimidating barriers. Their strategy for people to invest money is through a system they have termed "round-ups," which essentially invests your spare change.
Do I think The Acorns App review is worth it? Hmmmmm read on to get my full review. But, I'm always a fan for increasing your wealth, even if it's just saving your spare change.
Acorns is FREE to Use For students (Students- Check Out The Acorns Later Program Too!)
Simply present a valid .edu email address and you will receive Acorns FREE for four years!
Update 6/2018 – Acorns has just released their Later program. The Acorns Later Program is an effortless way to get started with Traditional or Roth retirement investing. Before getting an IRA through Acorns I recommend reading these articles
Investing Your Spare Change– Is It Right For You?
Remember the days of change? You know the flat round metal things called coins! If you have a bunch of them they might make up a dollar.
How about those piggy banks? I think just about everyone had one at some point. Today with how electronical(I know, it's not a word) things are getting, these poor coins and their little home the piggy bank are becoming scarce. An endangered species you might say.
Today, I want to explore what you can do with Acorns and if it's truly the best online investment app available.
What Is Micro-Investing?
Micro-investing is becoming quite popular with the millennial generation as a way to invest their money. A micro-investing platform is an application that allows users to regularly save small amounts of money. The goal with micro-investing is to eliminate the barriers to investing, such as brokerage account minimums and other fees to encourage people to invest even if its small amounts of change.
Acorns is exactly this, a micro-savings app that invests your spare change, so it grows in size. While Acorns is fantastic to use for saving spare change there are better options for long-term retirement. We use Acorns for life's smaller expenses such as vacations or buying our next phone with cash.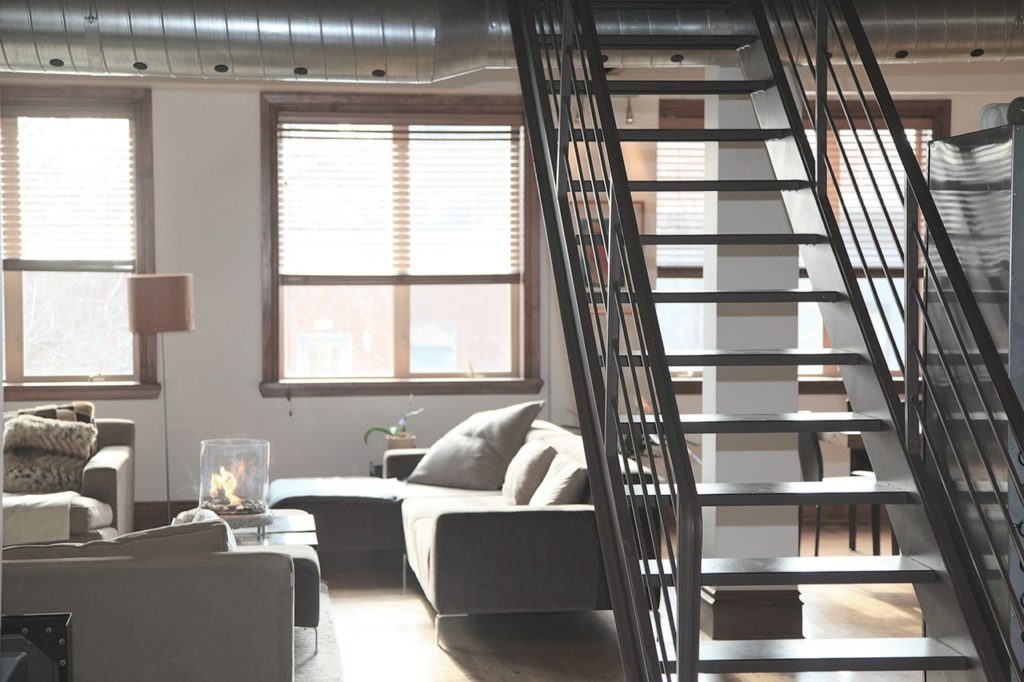 How Does Acorns App Work?
It's a great way to gather all that loose change you would have if you were using dollars to purchase things. The best way to look at it is the electronic way to invest your spare change.
How Acorns Spare Change And Round-Ups Work
Without you really even knowing it, Acorns works by a system called round-ups. Acorns monitors a single account or multiple accounts, including both credit or checking, and rounds any purchases you make up to the next whole dollar. Unless you choose to have a larger amount added into your Acorns account you probably won't even notice the small amount of money being invested.
If you buy a coffee for $1.68, Acorns will deduct $.32 cents from your account and put that into a savings account.
Acorns is a micro-investing app that collects your spare change in three different ways.
Rounding up on your debit and credit card purchases
Recurring and one-time investments (optional method)
Cashback rewards (Found Money) when you shop at certain online retailers
*Acorns has partnered with more than 100 companies-including Apple, Nike, Blue Apron and Airbnb to give you cash back when you use a linked payment method at one of these partners.
How Do I Start Round-Up Investing With Acorns?
You can sign up through a desktop platform or download the Acorns App to any Android or Apple mobile device and then begin the three-step signup process. The registration process is quick and painless.
1. Choose a Round-up Investing Account
Your Round-up account is the one that will be monitored for you through Acorns. This is the account where you will choose which transactions you want to round up to invest your spare change. This can be multiple accounts including both checking and credit cards. The app has the majority of the common credit cards and banks pre-loaded making things much easier
2. Connect To Your Round-Up Bank Account
Connect your checking account – This is not your "round-up" account, but rather the account that Acorns will deduct from. (this was confusing to me at first too) Let me give an example. If you use one of your credit cards as a round-up account, the total of round-ups will come out of this checking account.
3. Create a Core Acorns Investment Account
The program will ask a series of demographic and financial questions The answers to these questions will help Acorns generate customized advice and a recommended portfolio created by its team of experts.
These optimized portfolios are where your money sits and gathers interest. You will have a choice of five different portfolios ranging from conservative (lots of bonds) to aggressive (all stocks and real estate).
Why Join Acorns Round Up Money App?
Acorns is a fantastic hands-off approach to saving money on a regular basis while earning more interest than you would with your bank account. It also helps you to develop habits of saving and investing money each month.
Are you tired of getting next to nothing returns on your current banking accounts? Are you looking for a bank that will make your money work? I understand.
CIT Bank has 22x higher returns than other banks and only requires $100 minimum deposit to open an account.
People Who Benefit From This Spare Change Investment App
College Students
Hands-off investors
People who have difficulty saving money
Those who aren't currently saving or investing for the future
How Does Acorns Invest Your Money?
Investing your spare change automatically is what sets Acorns apart from other micro-saving apps. When your portfolio moves with the market Acorns will rebalance it to stay on track. This is what Acorns investment performance is all about.
Acorns uses a little bit of help in managing your money from the Nobel-Prize Winning Modern Portfolio Theory, Dr. Harry Markowitz. By investing in stock and bond index ETF's Acorns tries to match the overall market performance (passive investing) instead of trying to "beat" the market (active investing).
All portfolios have been structured with low-cost ETF's from well-known investment companies such as Vanguard and Blackrock.
5 Different Acorns Micro Investing Portfolios
Acorns has five different investment portfolios to choose from. Conservative, Moderately Conservative, Moderate, Moderately Aggressive, and Aggressive. During the sign-up process, you'll be asked questions which help Acorns to recommend the right portfolio for your risk tolerance.
Every portfolio consists of the exact same funds, which are basically a mixture of stocks and bonds. As you can see the more conservative you are the more bonds you hold and as your risk adversity gets less it increases incrementally with stocks and fewer bonds.
Conservative: 40% stocks / 60% bonds
Moderately Conservative: 51% stocks / 49% bonds
Moderate: 61% stocks / 39% bonds
Moderately Aggressive: 74% stocks / 26% bonds
Aggressive: 89% stocks / 11% bonds
What Does Acorn Invest your money in?
All the portfolios contain low-cost ETFs.These are the investment that Acorns is using today.
Corporate Bonds: iShares iBoxx $ Investment Grade Corporate Bond (LQD)
Government Bonds: iShares 1-3 Year Treasury Bond (SHY)
Small Company Stocks: Vanguard Small-Cap Index Fund ETF (VB)
Real Estate: Vanguard REIT Index Fund ETF (VNQ)
Large Company Stocks: Vanguard 500 Index Fund ETF (VOO)
Emerging Markets: Vanguard Emerging Markets Stocks ETF (VWO)
International Large Company Stocks: Vanguard FTSE Developed Markets ETF (VEA)
After you have the minimum investment of $5 in your account. Acorns will automatically invest your money in the market.
Traditionally ETFs are bought in whole numbers so you may be wondering how Acorns can invest a few cents in a Facebook stock (for example) when individual shares are valued at over $120 per fund. Acorns uses a system called fractional share investing, which allows for investments to be made in dollars and cents, rather than the number of shares.

Can You Change Your Acorns Investment App Allocations?
Yes. Regardless of what Acorns recommends, you always have the option to change your portfolio to a riskier or more conservative alternative for FREE!
How Do you Withdraw Acorns Investment Returns
When you are ready to withdraw some of your Acorns investment money it's really easy.
All you do is tell Acorns how much you want to have deposited into your account of choice. It takes between three-six days to receive your Acorns withdrawal via direct deposit to your account.
Acorns Fees
Acorns had a recent and significant price change. Previously the cost was $1 per month for account balances less than $5,000. Then after that, the fee was 0.25% per year.
Now it's a very affordable flat monthly fee until you have $1 million invested.
Acorns has a $1, $2, or $3(coming soon) plan depending on the services desired
There is no minimum or opening deposit requirement
Additional Features That Make The Acorns App Worth It
Learn — Education section that includes investing basics, FAQs and a glossary.
Grow — Interviews, news, and how-tos that are available on the website or within the app.
"Potential" — This new tool allows users to see the impact that a theoretical additional investment (daily, weekly or monthly) would have on their account.
Round-Up Multiplier (New) — Instead of just rounding up to the next dollar, users can now multiply the extra investment by two, three or 10.
Acorns Later (New) — Beginning in 2018, Acorns users can invest in a specially designed individual retirement account (IRA). Acorns Later will cost an additional $1 per month until the user has invested $1 million with Acorns. After reaching that milestone, you'll be charged a fee of $100 per million dollars.
Acorns App Tutorial
Want to learn more about Acorns App check out this tutorial
Acorns Support
If you have questions and would like to speak with someone who's from Acorns support team here's contact info you may find useful:
What Do I think About The Acorns Financial App?
Well first off if you are a student then, by all means, do it. You have absolutely nothing to lose and you will thank me later, I promise. For the rest of us, I still really like it. Anything that helps me save without a conscious effort is a good thing in my book.
It is important to get some money in the account so that the $1 fee isn't too high a percentage.
If you only have $25 in the account then the $1 fee – 4%, is a little steep. With $100 in the account, your percentage is now down to 1%. And it only gets better from there.
The app is absolutely great and easy to use with all sorts of graphs and charts to see your investments in action. Overall I think it's a fantastic app and would highly recommend it. I have been using it for some time now and really enjoy it.
Acorns offers a referral bonus. $5 bucks for you and a little kickback for me for new customers.
I hope you found this review helpful and have a fantastic day