White nail designs are a classic and sophisticated choice for any occasion. Whether you're going for a simple, clean look or looking to add some intricate nail art, white nails offer endless possibilities for customization.
From glossy white finishes to matte textures, the versatility of this color is unmatched. In this article, we'll explore some of the best white nail design ideas to inspire your next manicure.
Whether you prefer a traditional French tip or a trendy geometric pattern, there's a white nail design out there for everyone. So sit back, relax, and get ready to be inspired by the beauty of white nails.
1. Simple Clear And White Heart Short Nails
Simple white heart short nails are a cute and classic nail design that can add a touch of charm and sweetness to your look. The design features a simple white base with a small heart accent on one or more nails, usually in a contrasting color.
The minimalist nature of this design makes it perfect for those who prefer a more subtle and understated look, yet still want to add a touch of personality to their nails.
2. White Tip And Flower French Nails
French nails are a timeless classic and they look simply beautiful. For a special twist, why not opt for white tip and flower French nails? The design is modern yet elegant and can easily be customized with different colors of flowers to match any occasion or style.
3. Natural White Short Nails
These natural short nails are perfect for when you want to make a subtle statement with your manicure. Natural short nails provide a minimalist look that won't overpower an outfit, and can easily be dressed up or down depending on the occasion.
4. Luxury Long White Nails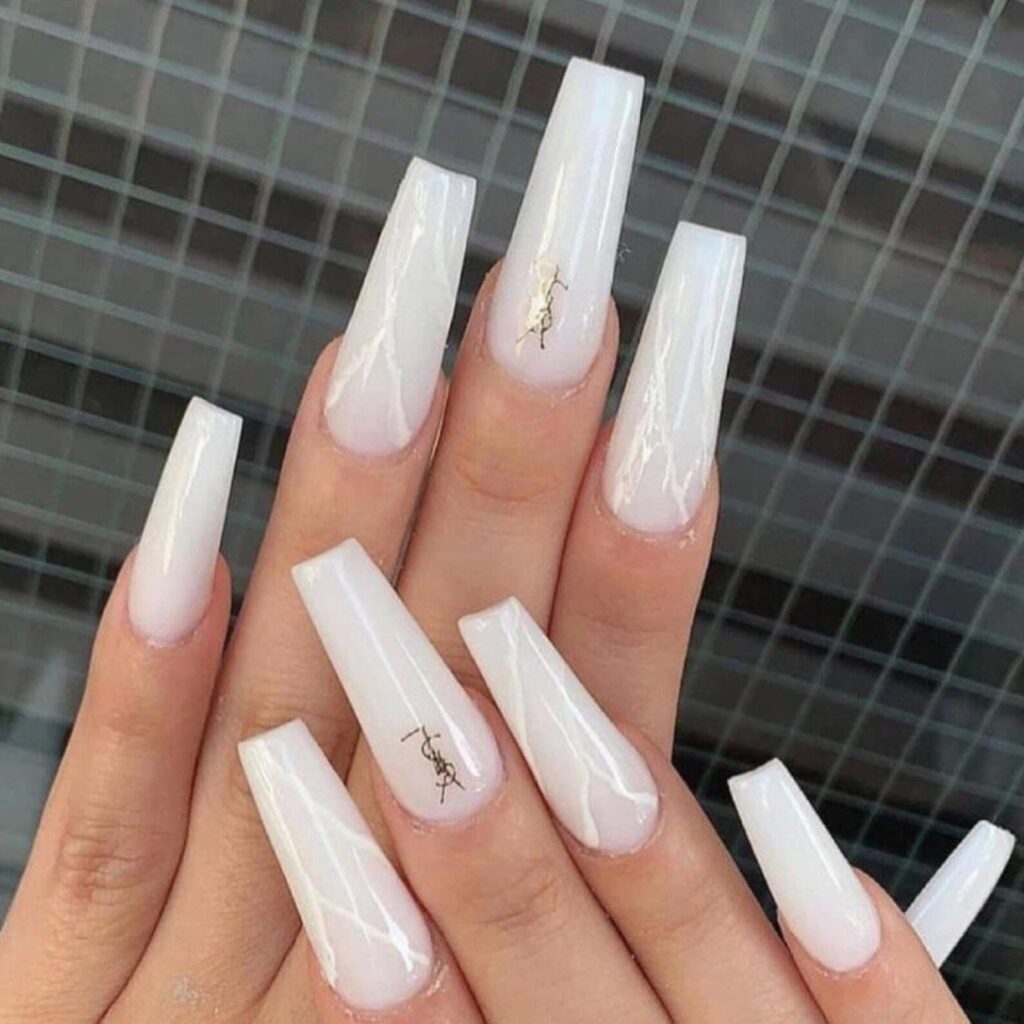 5. Classic White French Nails
If you're looking for a timeless, chic look that never goes out of style, then white French nails are the perfect choice. These elegant and sophisticated nails feature a glossy white tip against a nude base color.
6. White and Light Pink Bow Nail Design
7. Dainty Luxury White Pearl Nails
8. Minimalist White And Black Nails
9. Short Square Classic Nails
10. Nude Milky White Nails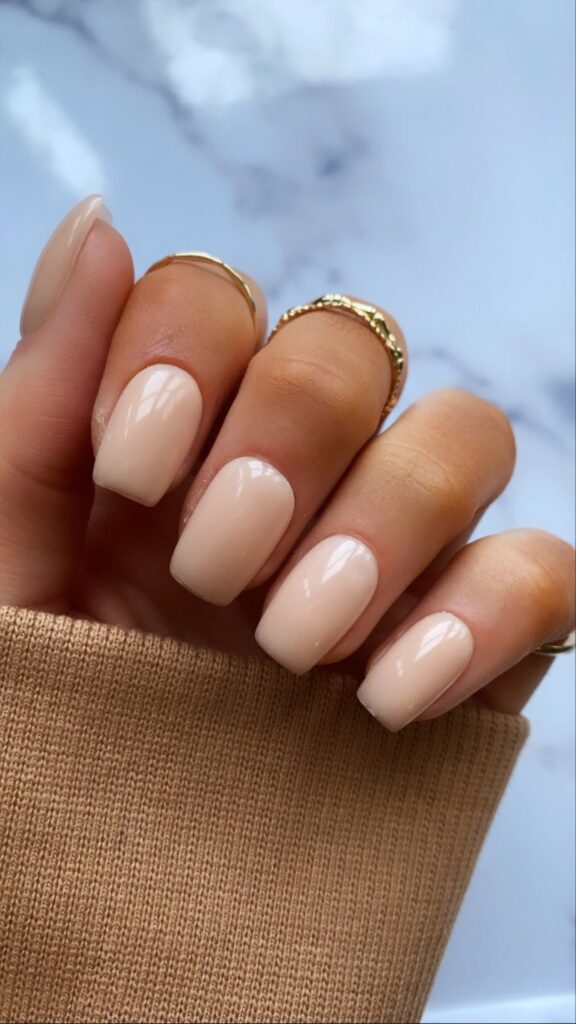 11. Classic White Tip French Pointy Nails
12. Nude White Marble Short Nails
13. White Short Nail Design
14. Dainty White Flower Nail Design
15. Long White Crystal Nail Design
16. Soft Pink Short Nail Wrap
17. Milky Way White Nails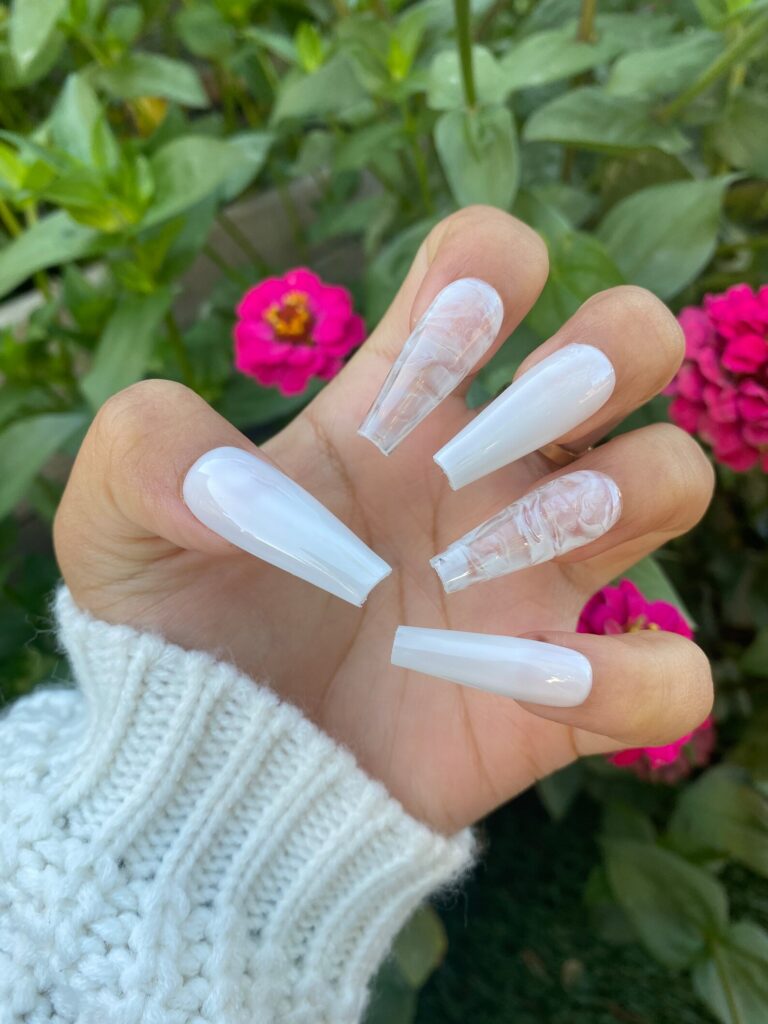 18. Long White French Tip Nails With Pink Accent
19. White Moon Nails
20. Spring White Floral Nails With White Tips
21. Natural White Gel Nails
22. Monochrome Squiggles With White Nails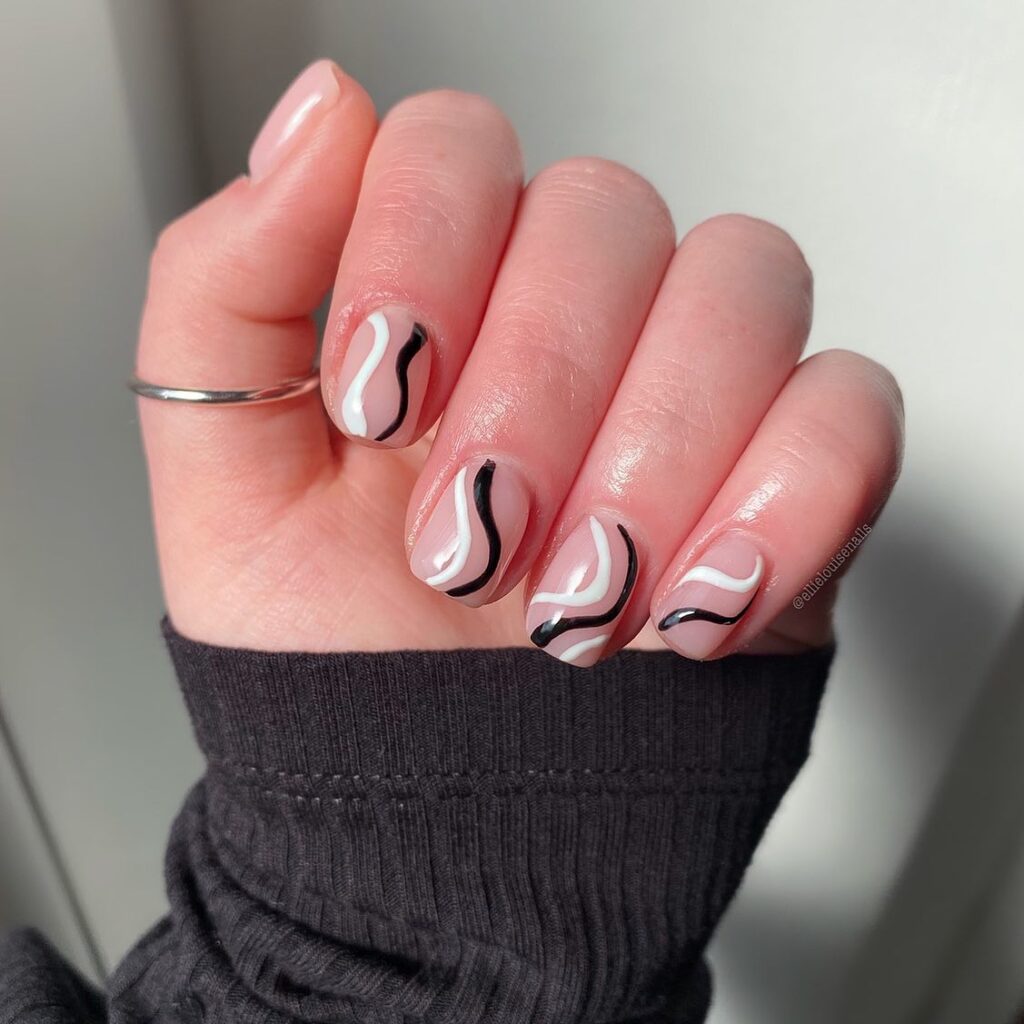 23. White Nails With Squiggles
24. Bottega Short Nails with Dots
25. Off White Neutral With Hint of Sparkle Nails
26. Short Nails With Black and White Mini Hearts
27. Paint By Naptime
28. Celebration Off White Short Nails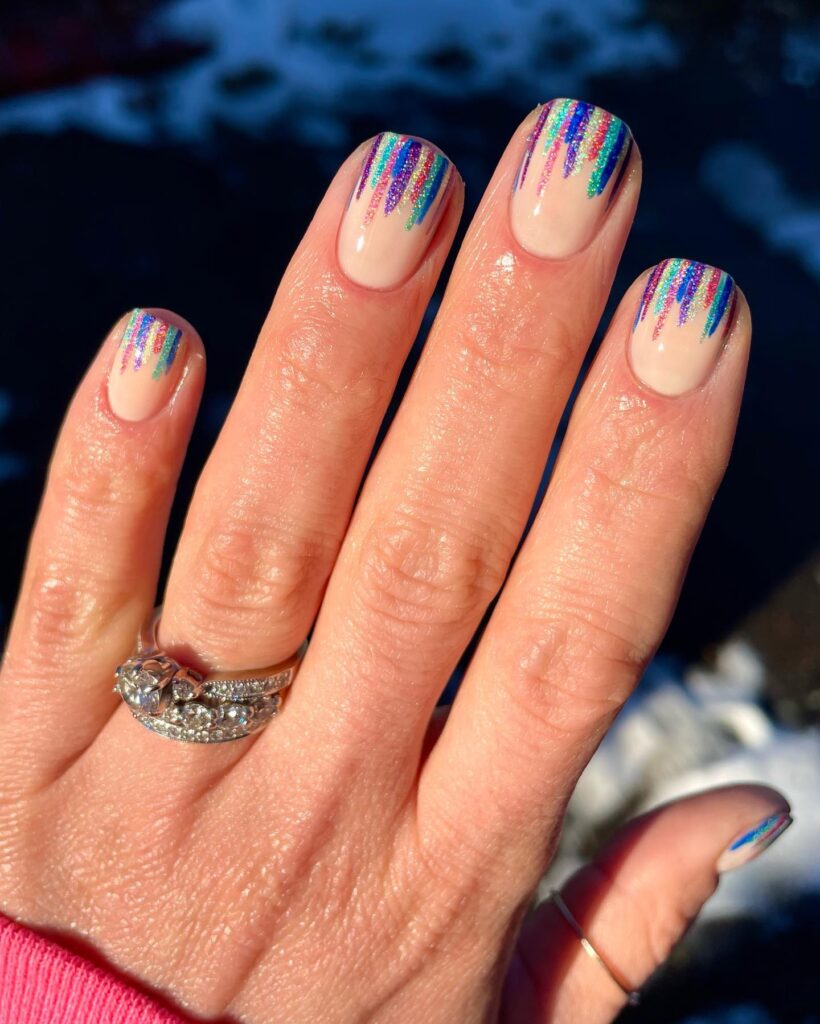 34. Milky Short Nails and French Tips
36. Abstract White Nails
37. White And Gold Studded Nails
Wrapping Up Short Nail Designs
Overall, short nails designs offer a tasteful blend of versatility and trendiness. From bold geometric shapes to soft pastel shades, the options are endless when it comes to creating unique looks for any occasion.
Whether you're looking for an everyday subtle look or more daring nail art, short nails can be customized to fit your style. With its minimalistic approach and easy upkeep, short nails are a great way to get the perfect look that is sure to turn heads.