Attention all brides-to-be and bridesmaids! Your bachelorette party is the perfect opportunity to have some fun with your nails.
From sparkly accents to unique designs, there are so many ways to make your nails pop and complete your bachelorette party look. In this blog post, we'll share some of the hottest nail trends and ideas for your bachelorette party, as well as some tips for keeping your nails looking their best all weekend long.
Get ready to glam up and have some fun with these bachelorette party nail ideas!
1. Blazing Fire Bachelorette Nails
2. I Do Crew Nail Designs
3. Bright Pink With Soft Pink Flowers Nail Designs
4. Mix And Matches Bachelorette Nails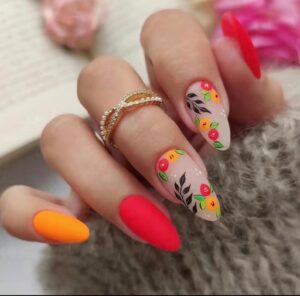 5. Sweet Pink And Hot Pink Mate Nails
6. Soft Neutral Love Bachelorette Nails
7. Eye Catching Bachelorette Heart Nails
8. Hot Red Tips With Hearts Bachelorette Nails
Image Credit: amberjhnails
9.Sparkly Heart Bachelorette Day Nails
10. Red Hearts Waterslide Nail Decals
11. Plaid and Red Heart Bachelorette Nails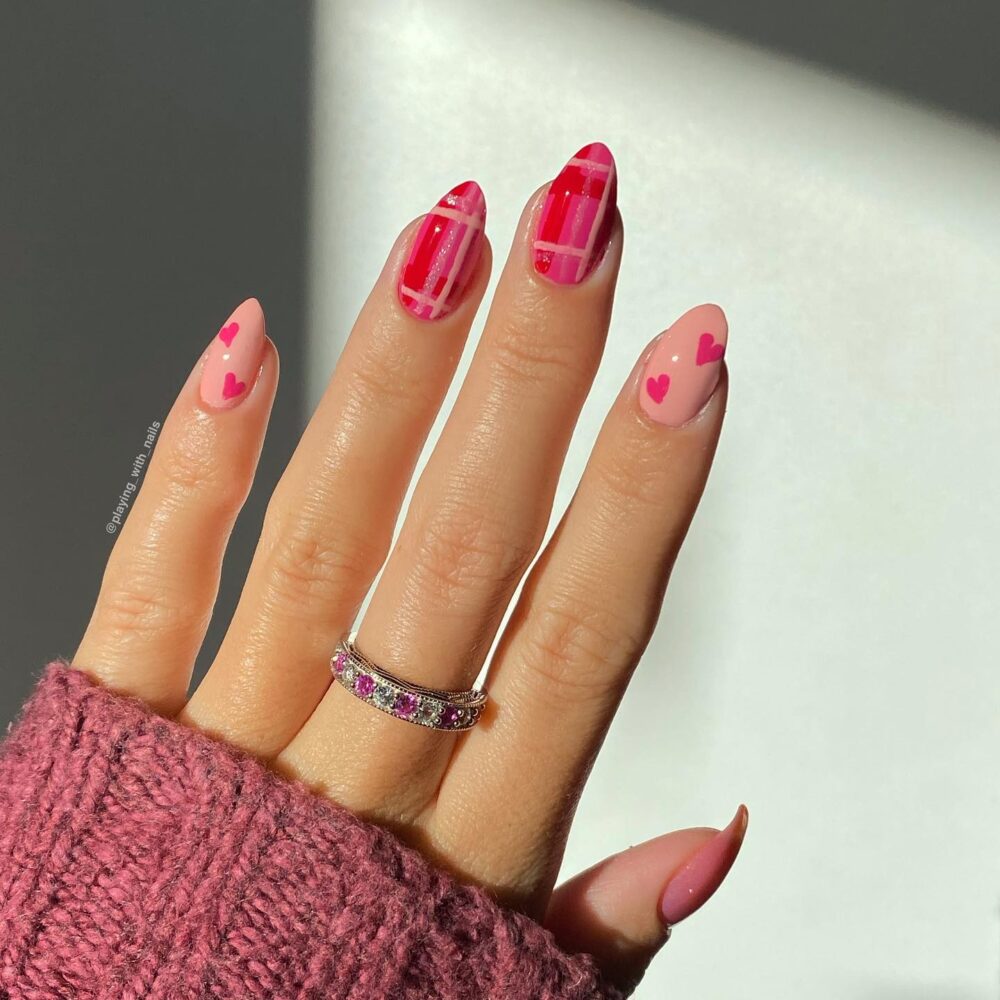 12. Queen of Hearts Nails
13. Scarlet Red Bachelorette Nail Design
14. Black, Red and White Half Moon French Tips
15. Cherry Bachelorette Day Swirl Nails
16. Gold Hearts Bachelorette Nails
17. Nude and Red Hearts Nails
18. Blue French Tips with Mini Hearts
19. Stiletto Trendy Bachelorette Nail Design
20. Gradient With Pearls Pink Nails
21. Monochrome Moment Nails
22. Flamenco Nails Idea
23. Pretty Girls in Pink Nails
24. Hearts Sassy Burgundy Nails
25. Candy Clouds Soft Nails
26. Ombre Polka Dots Nails
27. Bleeding Heart Nails
28. Bright And Cheerful Swirls
29. Glittery And Festive Nails Tips
30. Pink Swirls For Love
31. Short Neon Bachelorette Nails
32. Long Pink And Green Bright Bachelorette Nail Design
33. Simple Kissing Nails
34. Classy Bachelorette Nails Design
35. Colorful Hearts Nails
36. Simple Almond Heart Nails
37. Matte Glittery Pink Nails
38. Flame Heartbreaker Nails
39. Forever Love Nails
40. Strawberry Nails
41. Neon Yellow With Leopard Nails
42. Funky Girls Night Out Nails
43. Welcome To Married Life Manicure with Mini Hearts
44. Classic And Trendy French Tips Nails
45. Polka Dot Bachelorette Girls Night Nails
46. Ombre Matte Pink Nails
47. Bachelorette Fairytale Nails
48. Soft and Glittery Swirls
49. All Shades of Pink Nails
50. Vibe Delicious Bachelorette Nails
51. Cosmic Cherry Pop Nails
52. Orange Dream Bachelorette Nails
53. Bright And Colorful Bachelorette Nails
These Were The Bachelorette Nail Designs You Can Find This Year